"Transforming, Equipping, and Empowering Lives, for Complete Kingdom Living."
---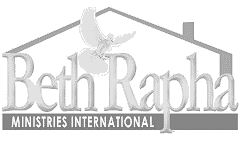 OUR PASTOR
Reverend Varrett John Kennedy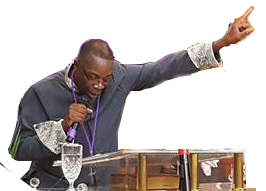 Reverend Varrett John Kennedy is the founder and senior pastor of Beth Rapha Ministries International, Inc. (House of Healing Church of God in Christ). He also serves as Superintendent of the Koinonia District (formerly known as the Cross County District) for the past thirteen years.

Superintendent Kennedy wholeheartedly believes in the significance of Life-Long Learning. He has always seen scholarship as an important tool to be used towards understanding Godís word as we navigate our way through life. To name a few of these scholastic accomplishments, as a young man Superintendent Kennedy went on to major in Religious Studies and minor in Drama at The University of Virginia in Charlottesville. He completed his Clinical Pastoral Education credits at the Department of Veterans Affairs; New York Harbor Healthcare System which has positioned him for National Certification with the Association for Clinical Chaplains. Prior to receiving the aforementioned honor, he received training in Chaplaincy for the community and prisons from All Saints Chaplaincy Academy in Hempstead, New York. There he received certificates in Professional and Supervisory Chaplaincy. Superintendent Kennedy is currently pursuing his Master's of Divinity at New York Theological Seminary.

OUR CHURCH and VISION
Beth-Rapha (a Hebrew word that means, House of Healing) is a place of refuge, healing, and direction for those who are hurting spiritually, emotionally, and physically. We pray that our house will be a place where those identified with any of the above can find love, acceptance, help, hope, forgiveness, encouragement and guidance.

Beth-Rapha is a place of spiritual development which will prepare and equip its members toward spiritual maturity and future ministry. In addition, it is our vision to help every believer discover their God given gifts and talents. We believe that through wise usages of these graces, every believer is capable of succeeding in both the spiritual and secular arenas of their lives.

We have been blessed to serve the St. Albans Community by sponsoring Clothing Giveaways, serve hot home cooked meals on Thanksgiving Day in conjunction with our local public school, and sponsoring a Back to School Community Day along with local business persons and businesses from neighboring communities.


Our Vision is to Serve Our Community Through:

Overcomers Ministry - An outreach for the homeless, and chemically dependent. We will help those who have challenges in these areas,
connect with the right agencies and resources needed in order for them to begin anew.

Youth Ministry - A ministry designed to develop youth in Christ who will demonstrate the reality of having God's best for their lives in this world,
mixed with a proper balance of Sanctified Fun...just to name a few highlights of our vision.

Second Chance Ministry - A ministry for single mothers who are indeed of acquiring the support, skills, and resources needed for self-sufficiency,
and optimum child bearing.

"Christ came that YOU may have and enjoy life, and have it in abundance to the full, till it overflows." (John 10:10)
Beth-Rapha Ministries International, Inc. © 2020
Powered by: TMH Creations